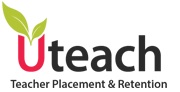 Primary Teacher
Year 6 Primary School Teacher Required for Primary School in Surrey
Salary: Main Pay Scale, Fringe (calculate your pay here)
Start Date: January 2017
Contract Length: one or two years with the possibility of being extended
About the school
This Woking based Primary School aims to provide the highest quality of education for every student, in an environment that is challenging, motivating, disciplined and caring.

The staff work hard to ensure that every child is able to reach their true potential and have a real love of learning in a variety of ways.

This is a friendly, dynamic primary school who are gradually expanding their school roll.

It is important for children to have confidence in their own abilities and believe in themselves as well as supporting others in self-belief.
An Ofsted Inspection in 2012 confirmed that this is a 'Good' Ofsted rating.

The students feel safe and well looked after and their behaviour was assessed as outstanding.

The students are provided with good guidance from their teachers.

There is a high quality of teachers within this school and also ensure to have a good relationship with the children and provide activities that engage and interest them.
If you are a newly qualified or qualified Primary teacher who is truly passionate about teaching and would enjoy working in a supportive, progressive school, this could be an excellent opportunity for you to join a thriving, constantly improving school.
About the area
Woking is a large town located in the West of Surrey which is on the border of Greater London.

The town contains a newly refurbished Shopping Centre, many cultural attractions and a large variety of restaurants and bars.

Woking has attracted many Uteachers who still reside in the area due to its affordable accommodation.

The nearest tube station will take you to the centre of London in less than an hour.

You can also reach the nearest airports - Gatwick and Heathrow - in less than 1 hour by car.
Applying for this job
To be eligible to apply for this position, you are required to be a qualified or newly qualified teacher.
As per guidance from the UK Government, holders of EU passports are still very much welcome to work and live in the UK.

Even once Brexit terms are finalised, EU citizens may continue to have preferential rights to live and work in the UK - particularly teachers, who are in high demand at this time of critical shortage.
This is an excellent opportunity for newly qualified and qualified teachers from the UK, Ireland, Europe, Canada, and overseas who wish to teach in a quality school in the UK.
Uteach's mission is to help more children in the UK to get a great education by finding talented teachers and giving them the training and support they need to thrive.

As a Uteacher, you will join an international community of hundreds of teachers in the UK and enjoy our support every step of the way - from shining at interview, to setting up your life in the UK and excelling in your job.
Uteach helps with all aspects of the move to the UK, including:
Interview prep


Online course with all of the basic information about teaching in England you need in order to succeed at interview
Step by step help for planning your interview lesson and crafting model interview answers
Weekly webinars to practice your mini-lesson and interview answers with UK teachers
Uteach training programme


Online course with deep learning on the UK curriculum and assessment
Webinar training on behaviour management and time management
Free training days and Uteach+ classroom mentoring throughout the year
Free access to a bank of amazing lesson plans
Customer service team


Advice on financial support for flights and accommodation
Assistance with finding accommodation and understanding your pay
Help with getting your visa (if required), setting up your bank account, and getting your national insurance number
Uteach community


Regular social events
Regional reps in each area who run pub nights, 10k runs, rugby matches, and more Uteach map to find local Uteachers for flat sharing and lift sharing
This is an excellent opportunity for newly qualified and qualified teachers from the UK, Ireland, Canada and overseas who wish to teach in a quality school in England.

Uteach's mission is to source great teachers and find them their ideal teaching job.

We provide support to enable them to excel in full-time teaching jobs and provide training tailored to the UK curriculum at our Uteach Academy.

Designed by head teachers in the UK, our training provides teachers with bespoke classroom training so they can begin their new post with confidence.

Uteach helps with all aspects of the move to England, including:

- Finding your ideal teaching job at a quality school in England

- Assistance with CV and interview preparation

- Arranging training

- Reimbursement for flights

- Accommodation support

- Dedicated Support Team on hand to support teachers throughout the term

- Regular local Uteach networking events
Start: January 2017
Rate: £23,595 - 34,125 per year
Location: Old Woking, Surrey, England
Type: Contract
Industry: Education
Recruiter: Uteach Ltd
Contact: Claire Frame
Tel: 01236 442 380
Email: to view click here
Reference: 3548
Posted: 2016-10-14 14:21:35 -


---
More Jobs from Uteach Ltd