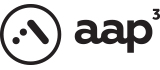 Polyglot Developer
You will be joining a world-class team located in Central London with potential regular travel to our HQ in Malta.

A once in a career opportunity to build a challenger bank which will be truly greenfield and of course without any legacy nor technical debt.

Whilst the current engineering team is growing, we are only interested in delivering the highest quality standards and best practice around delivery.

We want to give you an instrumental voice in hiring engineers that suit our shared high technical bar and no bull culture.
This is an exceptional opportunity to join a challenger bank at the greenfield stage.

We are doing things very differently while solving unique and genuinely interesting engineering challenges with an emphasis in compliance and AI.

We are looking for an outstanding Polyglot Developer (Banking) to join a rather exciting organisation within the 'NEW' financial community.

Let's just say they are going places and have some rather large backers...

You will be the CTO's right-hand man/woman.

And have experience in some of the following: GO, Rails, Python, Node.js etc.

You will understand regulatory pressures around compliance, KYC, AML etc

If you also have an understanding of Blockchain/DLT this would be a distinct advantage.

As we are looking for somebody to work with existing protocols or designing their own.

Location Split:

90% London 10% travel to somewhere warmer.


The ideal person will have a rich experience specific to the banking and financial services sector including the hands on development of 'Core Banking Infrastructure'.

For clarity CBI (Core Banking Infrastructure) is what a bank relies on to stay operational.

It is nothing to do with the technical infrastructure or where it's hosted / managed.

CBI is made up of the account ledger, access management, security, risk, kyc/aml/fraud, billing, pricing/fx, payments including card programs and issuance, CRM, and of course connectivity into Swift etc


Responsibilities:

85% of time on the codebase

10% Architecture review and idea contribution

5% hiring/interviewing a world class dream engineering team

Contribute to roadmap priority management

Direct involvement into the bank's technical security plan alongside the Security team

Collaborate, with an engineering eye, with our visionary Product team

Provide brutal (but always encouraging) Pull Request comments, policing the quality of code standards that represent the bank while working alongside highly valued third-party developers we treat no differently to full time employees.

You will never compromise on testing!

Requirements:

Proven experience as a Lead Engineer/Developer or equivalent for more than seven years, in the banking sector

Significant knowledge and experience of core banking infrastructure and / or challenger banks

Master's Degree or Equivalent in CS
For more information on both contract and permanent roles via aap3, industry news and updates, check out our brand new website, follow our aap3 Recruitment page on Linkedin and follow us on twitter @aap3recruitment
Rate: £80000 - £100000.00 per annum + Additional Benefits
Location: London, England
Type: Permanent
Industry: IT
Recruiter: aap3 All About People
Tel: 02380 762830
Email: to view click here
Posted: 2019-04-15 15:43:31 -


---