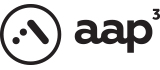 This job has been posted for more than 30 working days and has expired.
Onsite ICT Support Engineer
An unserem Kunde Standort in Zürich- bieten wir Ihnen zum nächstmöglichen Zeitpunkt die Chance als
IT Supporter/Helpdesk Agent (w/m) - Vertragsbeschäftigung -
Herausforderungen, an denen Sie wachsen:


Betreuung interner Kunden per Telefon und am Desktop.


▪ Verwalten Sie Vorfälle auf Desktop-Geräten (Hardware, Software und Konnektivität) bis hin zur Lösung.
▪ Verwalten Sie Hard- und Soft-Break-Fix-Dienste für Laptops und Desktops.
▪ Bereitstellung von Standardhardware und -software (Betriebssysteme und Standardbüroanwendungen) für Support und Wartung auf Desktop-Geräten (Feldbenutzer) über deren gesamten Lebenszyklus (einschließlich der Remote-Verwaltung von Desktop-Geräten mithilfe geeigneter Tools).
▪ Unterstützung, Verwaltung, Optimierung und Wartung der Konfiguration und Installation des Desktops, einschließlich, aber nicht beschränkt auf Patch-Updates und Hardware-Ersatz mit vom Hersteller bereitgestellten Ersatzteilen.
▪ Analysieren Sie Service Desk-Anfragen nach Desktop-Geräten und Ereignisdaten, um den Kunden über potenzielle Schulungsanforderungen und Automatisierung zu informieren.
▪ Stellen Sie sicher, dass auf jedem Desktop-Gerät das entsprechende Desktop-Image installiert ist.

Verwalten von Vorfällen auf Desktop-Geräten (Hardware und Software) bis hin zur Lösung.
▪ VIP-Support für Desk-Side-Probleme gemäß Kundenanforderungen bereitstellen.

Führerausweis Kat.

B
Kompetenzen:


2-4 Jahre Erfahrung in der Vor-Ort-Betreuung


Kenntnisse und Erfahrungen in Windows 7


Erfahrung mit Service Management Tool - ex - Service jetzt


Sollte gute Kenntnisse über EUC-Tools, Remote-Support-Tools, MS Office und Outlook haben.


Ich bevorzuge ein gutes Verständnis der Unterstützung von Lync, VPN und Mobilgeräten.


Sollte den ITIL-Prozess von Incident, Change, Problem, Service Request und verwandten Aktivitäten wie Reserve- und Pufferbestandsverwaltung kennen


Gut zu haben - Kenntnisse in AD und intelligente Unterstützung von Händen und Füßen.


Gut zu haben - Kenntnisse und Erfahrungen in der Unterstützung von MAC-Geräten und Tablets


Abgeschlossene Berufsausbildung sowie Berufserfahrung im Bereich IT Support/Service Desk


Freude am Kundenkontakt gepaart mit einer exakten und selbstständigen Arbeitsweise


Ausgeprägtes kunden- und teamorientiertes Denken und Handeln


Analytisches Denkvermögen sowie systematisches, strukturiertes Vorgehen


Adressatengerechte mündliche und schriftliche Kommunikationsfähigkeit in Deutsch, und Englisch - wird getestet werden


Come and join our client's team as an Onsite Support Engineer in Zurich.

Support Level 1.

Contract role

The main duties include:
▪ Support of internal clients via telephone and at their desktop.
▪ Manage Desktop Devices (hardware, software and connectivity) incidents through to resolution.
▪ Manage hard and soft break fix services for laptops and desktops.
▪ Provide standard and approved hardware and software (operating systems and standard office applications) support and maintenance on Desktop (Field Users) Devices for their entire life cycle (including the remote management of Desktop Devices using appropriate tools).
▪ Support, Manage, Optimize and Maintain the configuration and installation of the Desktop, to include, but not limited to, patch updates, hardware replacements, with spares provided by vendor.
▪ Analyze Service Desk calls for Desktop Devices and incident data to identify and advice Customer of any potential user training requirement and automation.
▪ Ensure that each Desktop Device is installed with the appropriate Desktop image.

Manage Desktop Devices (hardware and software) incidents through to resolution.
▪ Provide VIP support for Desk side issues per Customer requirements.
Skills:


2-4 years of experience in Onsite support


Knowledge and experience on windows 7 OS


Experience with Service management tool - ex - Service now


Should have good expertise on EUC tools, remote support tools, MS office and outlook.


Preferable to have a good understanding of Lync, VPN, and mobile device support.


Should be aware of ITIL process of Incident, Change, Problem, Service Request and related activities like spare and buffer stock management


Good to have - knowledge in AD and smart hands and feet support.


Good to have - knowledge and experience of supporting MAC devices and tablets


Written and oral Communication in German and English.

Languages skills will be tested.


AAP3 is acting as an Employment Business in relation to this vacancy.
Start: ASAP
Duration: 1 year
Rate: €180 - €200 per day
Location: Zürich, Switzerland
Type: Contract
Industry: IT
Recruiter: aap3 All About People
Tel: 02380 762804
Email: to view click here
Posted: 2019-05-09 12:05:17 -


---
More Jobs from aap3 All About People